Investigating Human Error in Pharmaceutical Manufacturing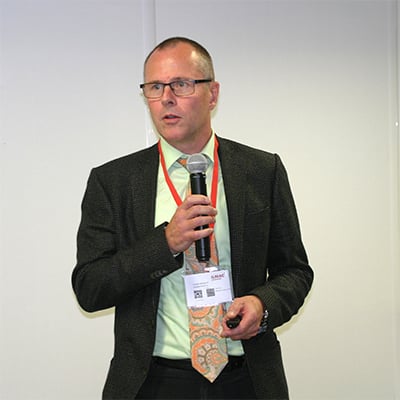 Lecture which took place at ILMAC Lausanne, Forum on October 4, 2017 by Dr. Carsten Wangnick, Head Quality Assurance at CARBOGEN AMCIS.
On average, almost 30% of quality defects were attributed to human error and investigations into these root causes are generally poor and superficial. There were often no sustainable CAPAs (corrective and preventive actions) defined, and the corrective action was mainly just re-training. So what is the best way to deal with deviations and incidences which seem to be caused by human error?
This is a common topic of discussion in the GMP environment, especially during audits as many regulatory authorities no longer accept human error as a justifiable cause of deviation incidents in production of APIs and drug products. Some companies even strictly ban human error from the list of "root causes" for an incident as there are always other contributing factors which provoke the human error.
The most common approach to correcting this is re-training, however it often fails to produce the desired result, and training is only responsible for about 10% of the human errors that occur. This is because it only takes care of issues related to lack of knowledge, skill or ability. If the error didn't occur because of one of these factors than training can be futile. This can lead to less trust amongst employees to bring up issues, which results in management being less aware of system weaknesses, and does not help both parties. Some human error is inevitable, however putting a proper system in place will help us to detect, prevent it from reoccurring and to correct it. This will not only help us to be more productive but also fair-minded to those who go to work with good intentions, but become victims of weak systems.
Truth Behind Human Errors
Human error is an inherent part of human nature, and is always unintentional (if not it must be assumed as sabotage). It can be reduced but more investigation needs to be done on understanding the root cause of it. They are more often than not forced by the circumstances of the situation.
Human Errors Can Usually Indicate
Potential deficiencies in the process (robustness)
Potential deficiencies in the procedures (complexity)
Potential deficiencies in the training (effectiveness/frequency)
Potential deficiencies of the equipment (ergonomics)
Potential resource bottleneck (stress, lack of time)
Our Approach to Reducing Human Error
A human error task force team was created and implemented
Conducted initial training of key stakeholders in the mainly affected departments (Production, QC)
Our focus was not to identify weaknesses in the involved processes or to blame people
We also set up a human error database for tracking and evaluation
We put together a questionnaire as a guidance and framework for the human error interviews
Investigations were reviewed by the human error task force team and to ensure a homogeneous quality level of investigations
Achievements
After one year of implementing this system we had a significant reduction of deviations with root causes to human error. We also improved our awareness on how to deal with so called human errors causing deviations. Performed more thorough root cause analysis which often identified multiple contributing factors. Created sustainable CAPAs which focused on the real contributing factors instead of retraining only. We also conducted more frequent use of effectiveness checks to prove the sustainability of the system.
Top 10 Takeaways When Investigating Human Error
Conduct interviews shortly after the incidence occurs, otherwise important information may be forgotten or it becomes too biased.
Create an open-minded atmosphere for the interview, so no finger pointing and try to avoid quick judgements.
Ask open-ended questions to encourage people to provide a full, meaningful answer in their own words coming from their knowledge and feelings about the situation.
During the interview, make sure to write down all the details even if it does not seem important for later analysis. This is to make sure you don't miss any key information.
Remember! Most root causes are multifactorial.
Use post-it notes for later grouping and sorting of the factors.
Analyze the information with the interviewed colleagues.
Let the interviewed colleagues draw the conclusions and to define CAPAs. It will be a smoother process to except the new system if they have created it themselves, and if they come to the conclusion it creates an atmosphere of accountability and promotes greater learning.
Put together consequent CAPA follow-ups including effectiveness checks to avoid recurrence of the issue.
Once the root cause is established and a new effective procedure is in place, communicate the successful investigations and CAPAs!
Author
Dr. Carsten Wangnick, Head Quality Assurance at CARBOGEN AMCIS
This topic was originally a lecture which took place at ILMAC Lausanne, Forum on October 4, 2017.
Full PPT presentation is available for download - button below.